You're invited!
Habitat Acquisition Trust hopes you can be there to kick-off our 20th anniversary celebrations this November 8th with a party for nature. You won't want to miss:
Musical HATs - Music by ecologist extraordinaire Andy Mackinnon, HAT's Executive Director Jill Robinson, and The Bald Eagles
Cake!
Local and foraged light canapes by Nature's Chef Tom Kral
DeVine Vineyard's organic wine
A Silent Auction, perfect for gifts and spoiling yourself. Whoever you bid for, you can feel good knowing that the funds go to HAT's habitat protection programs
Adopt an acre! With the price of land the way it is today, here's a more affordable way to stake your claim towards land protection
Raffles!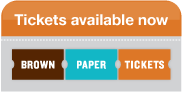 All of this and more festivites will be held at the intimate and gorgeous venue of Glenrosa Farm Restaurant (5447 Rocky Point Rd). We know you'll feel good about joining us for a good time, for a good cause.
For those unable to attend the day of, we welcome you to participate in our Online Silent Auction available two weeks before. More details to come!
If you can only stay for a while, that's quite alright. We'll be glad to see you.
For those interested in sponsoring this event, including the auction please contact: This email address is being protected from spambots. You need JavaScript enabled to view it. or 250-995-2428
For those that would like to volunteer to wish HAT a happy 20th birthday please contact: This email address is being protected from spambots. You need JavaScript enabled to view it. or 250-995-2428
Tickets starting at $20 available over the phone (250-995-2428), in person, online, or at the doors. We hope you can make it!